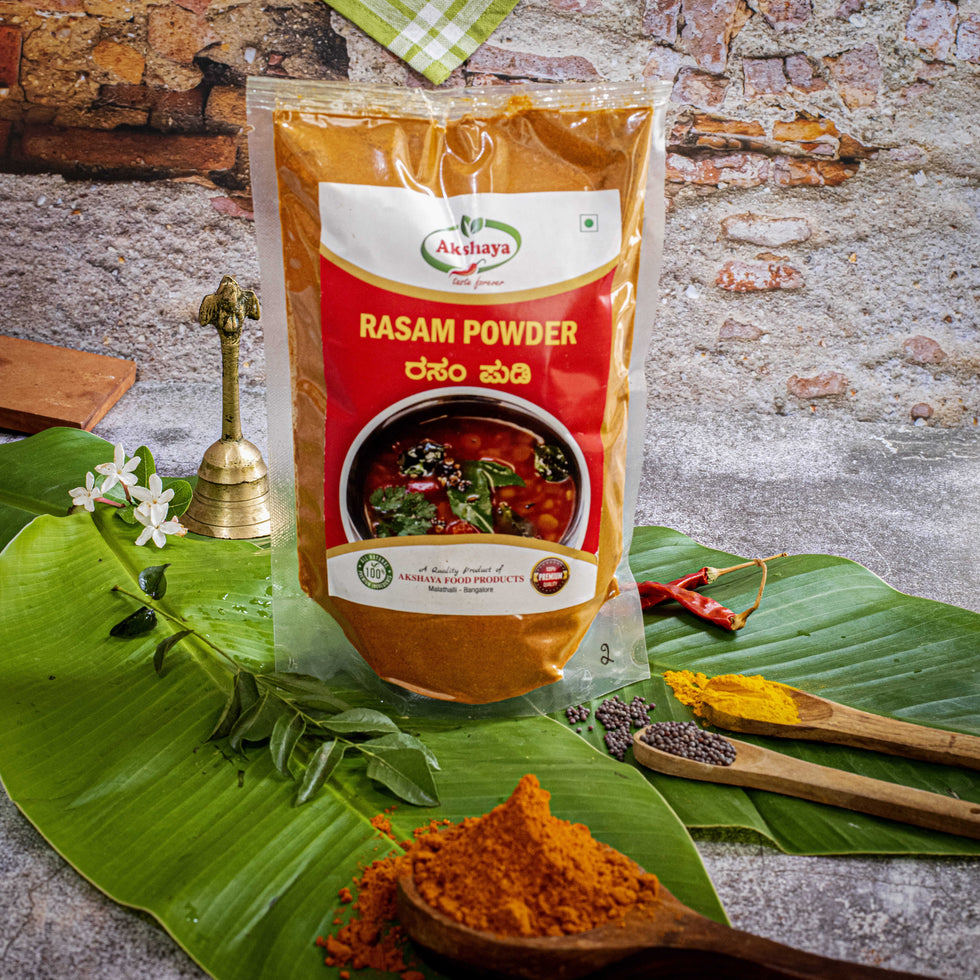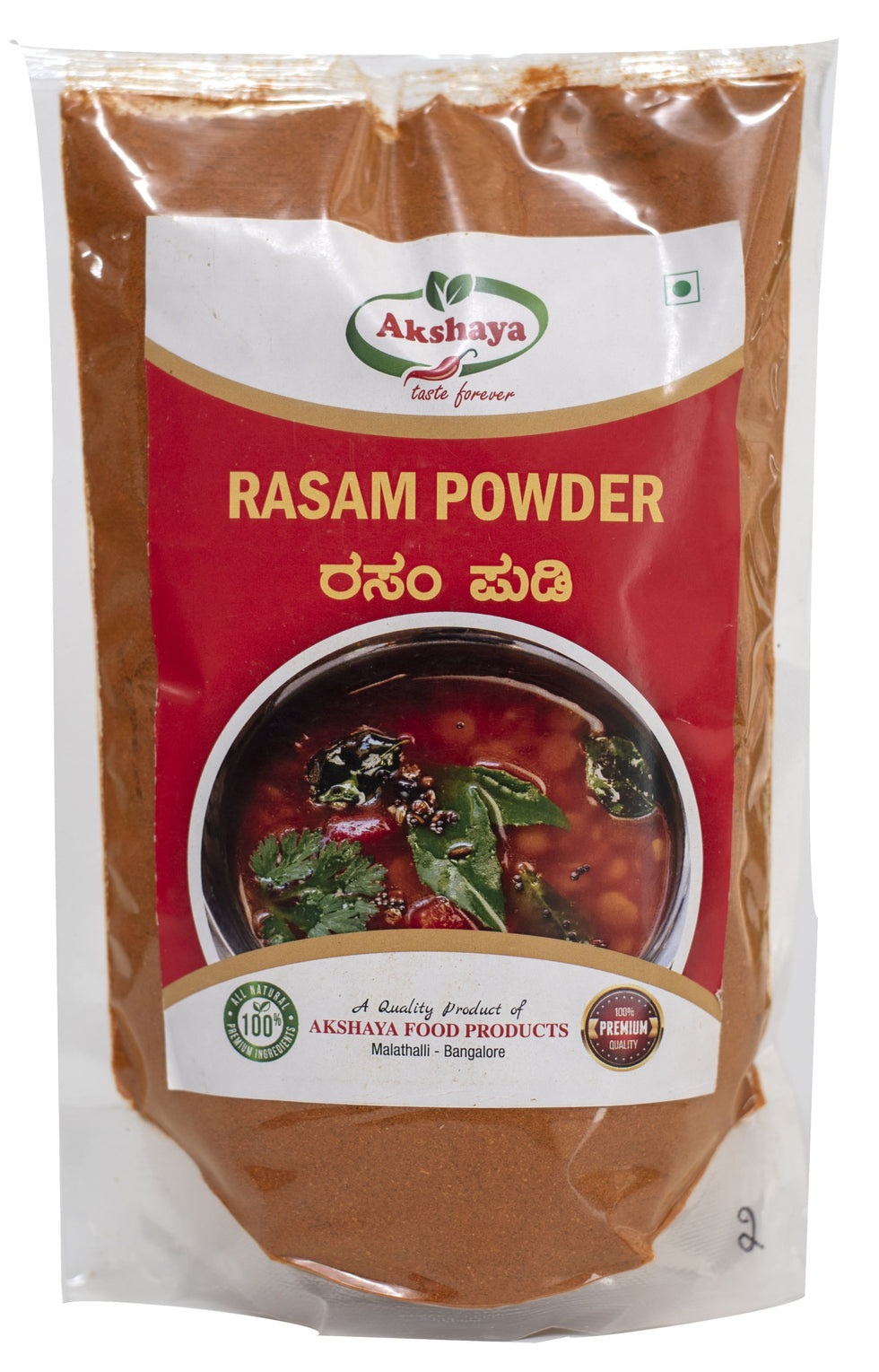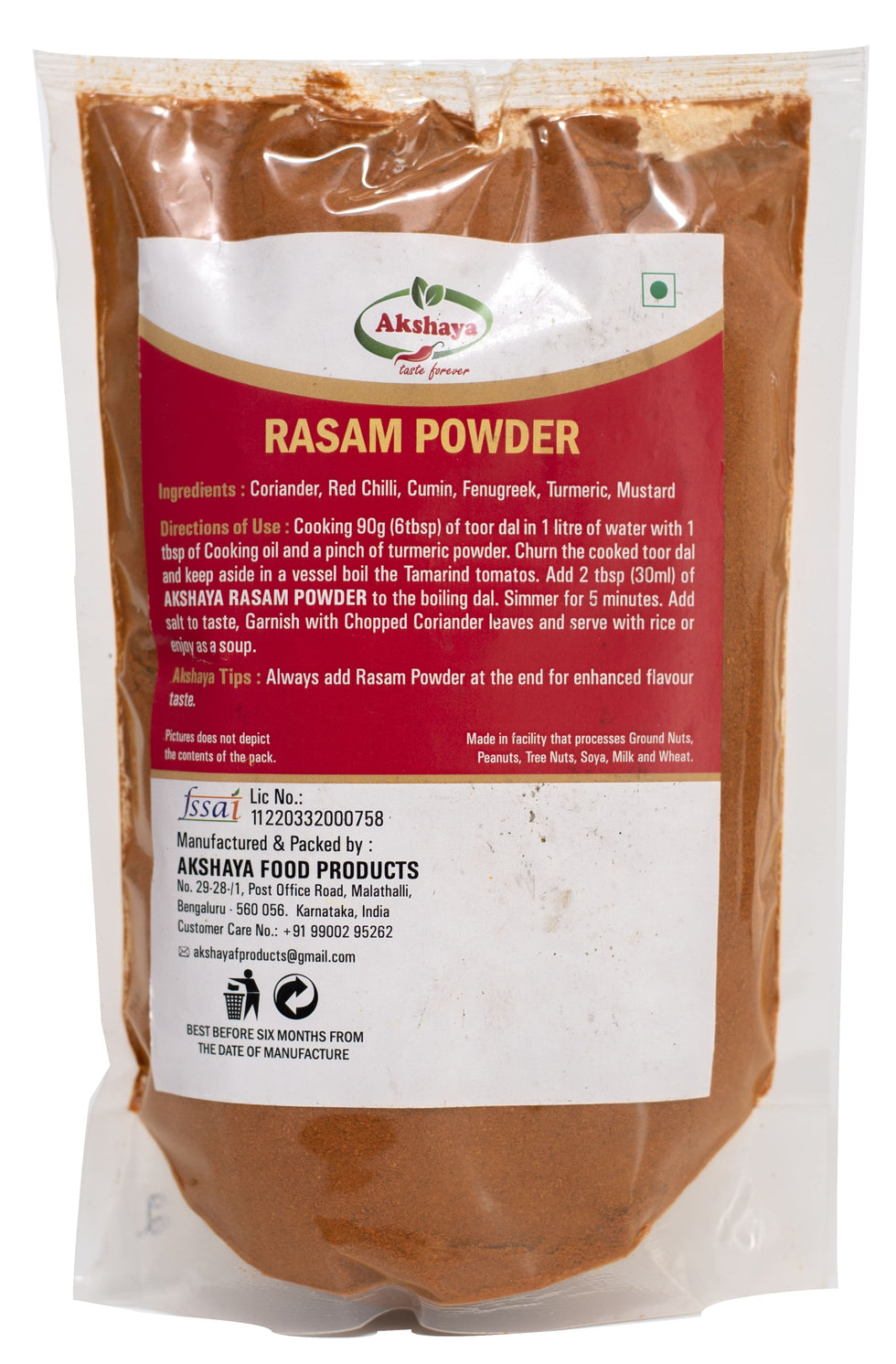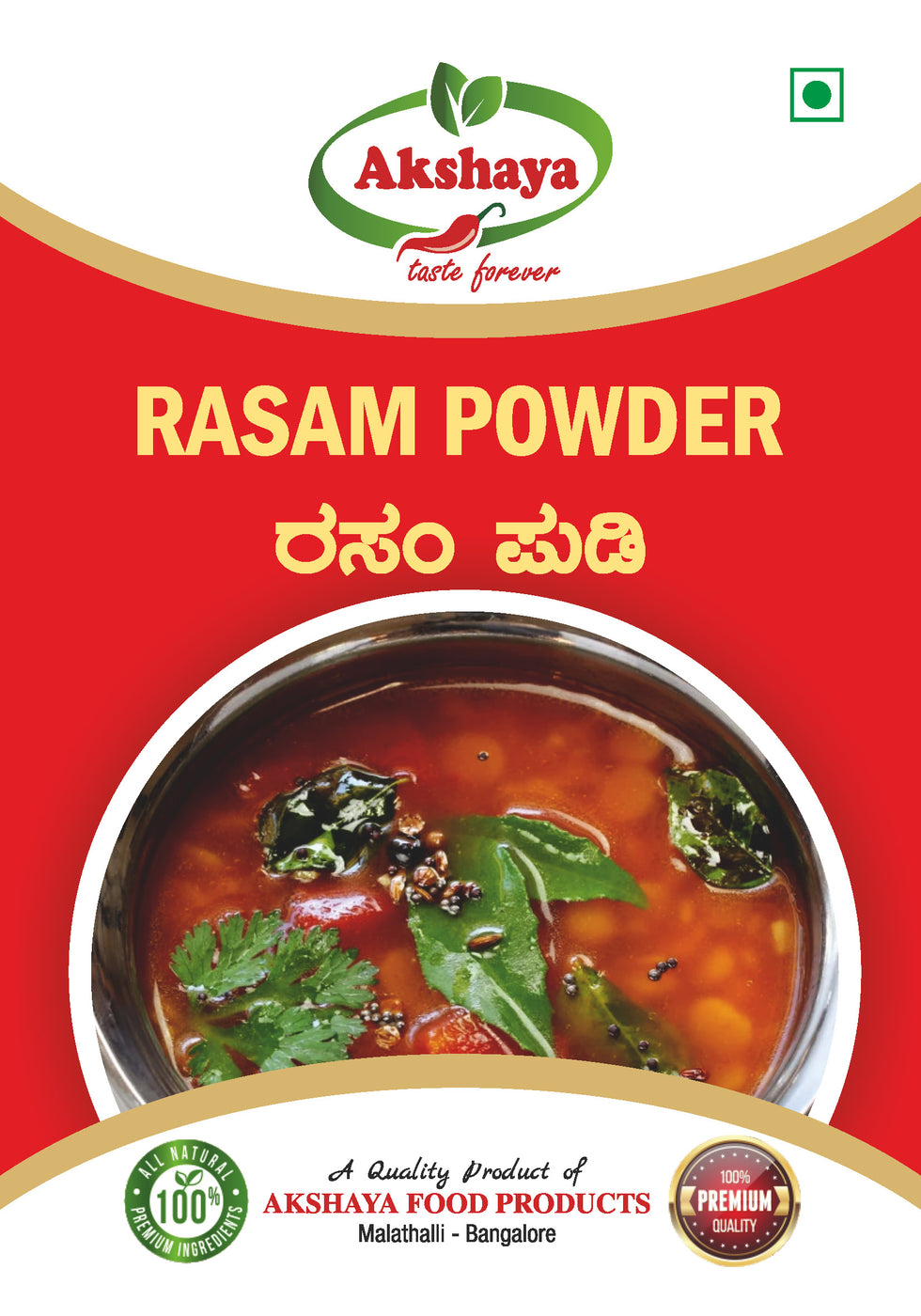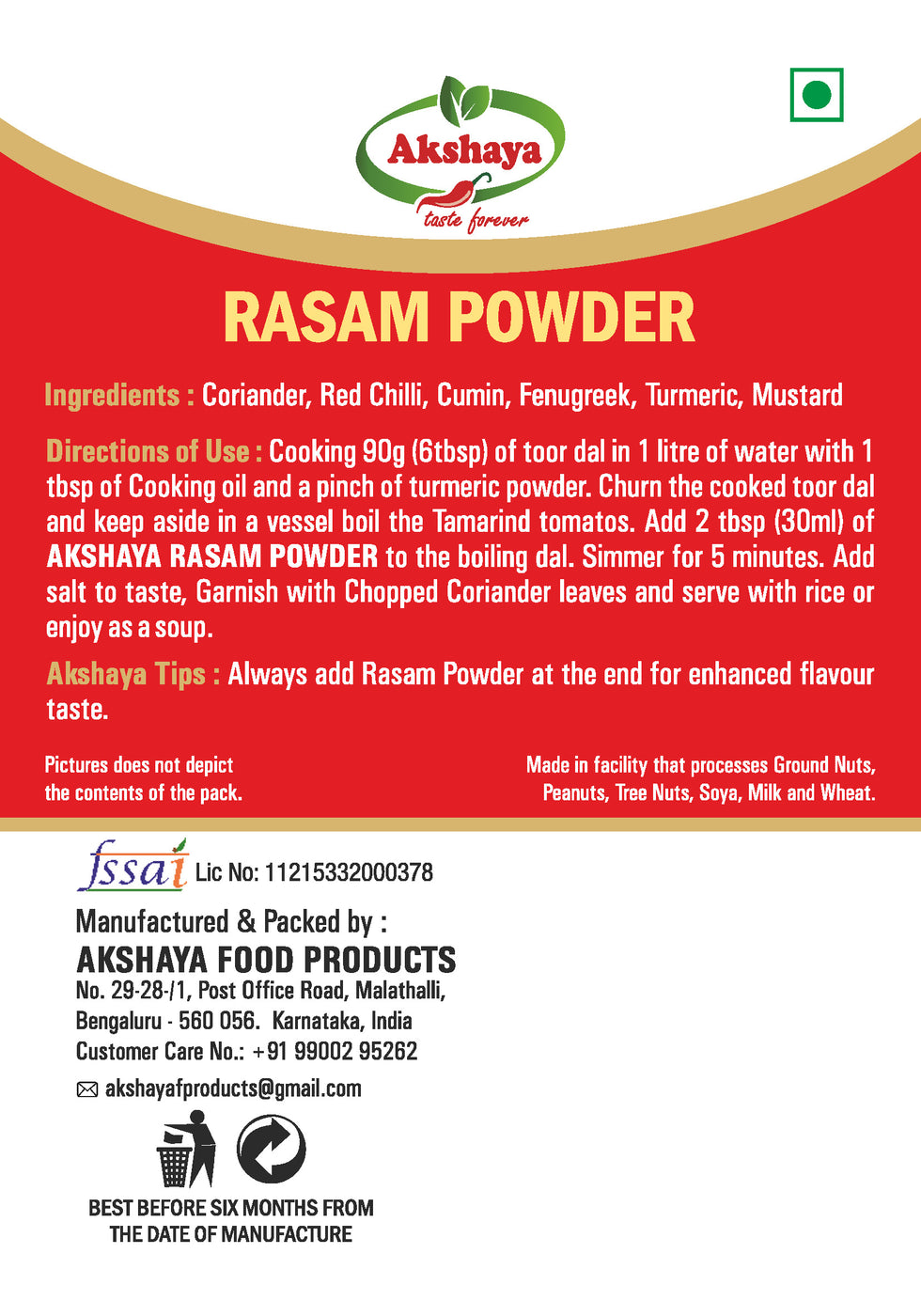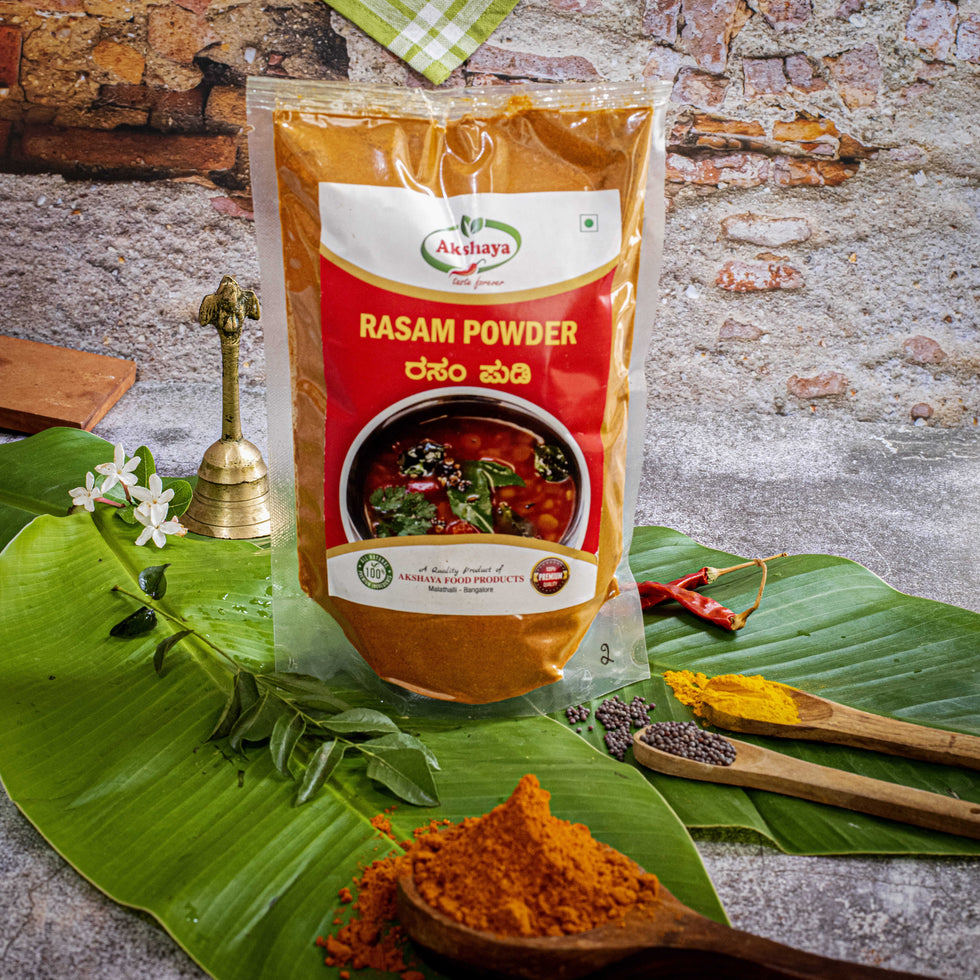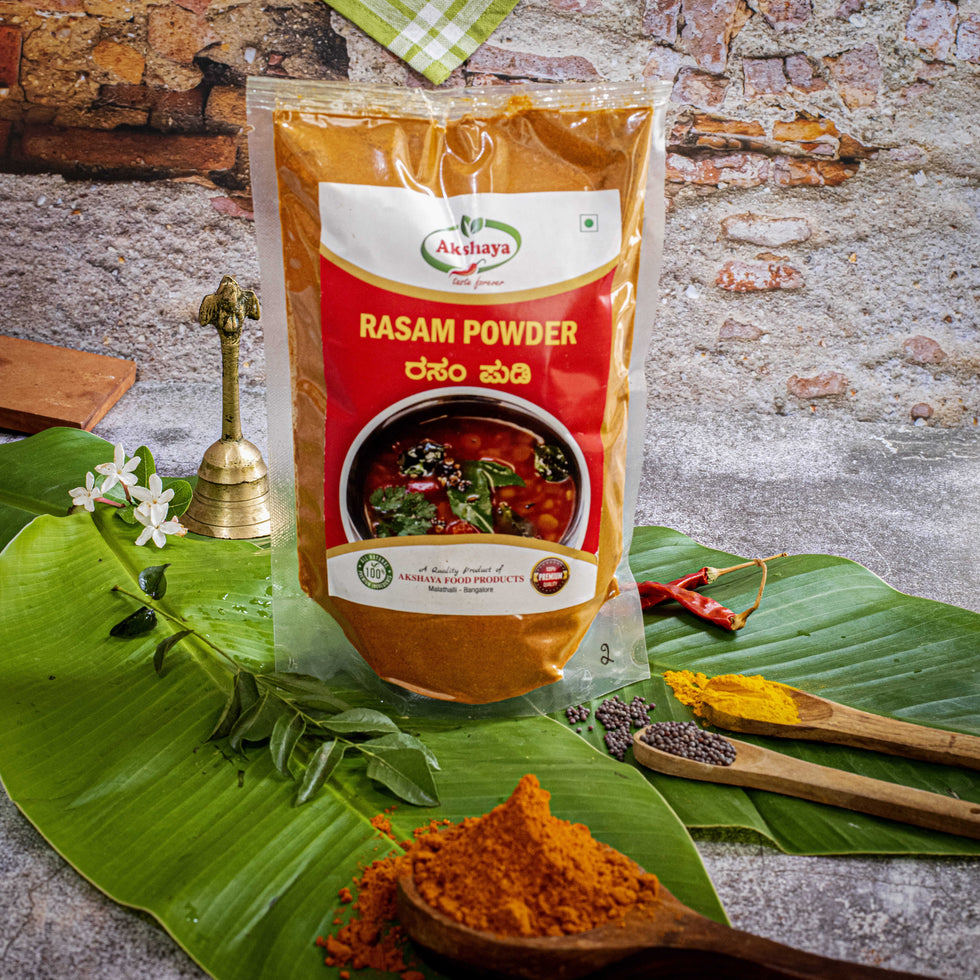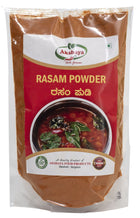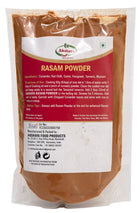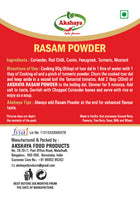 Rasam powder
PRODUCT TYPE: Masala Powders
Rasam Powder
--
Rasam Powder is masala powder used to make delicious Rasam, the South Indian favorite dish.
Ingredients: Coriander, Red Chilli, Cumin, Fenugreek, Turmeric
Directions for use:
Cook 90g ( 6 Tbsp ) of toor dal in 1 Litre wking oil and a pinch water with 1 tsp of Cooking oil and a pinch of turmeric powder. Churn the cooked toor dhal and keep aside. In a vessel boil the tamarind extract with a little jaggery. Add cooked toor dhal and 2 chopped tomatoes. Add 2 tblsp (30 gms) of Akshaya Rasam Powder to the boiling dhal. Simmer for 5 mins. Add salt to taste.
Akshaya tips: Use ghee for Tadka.  Add hing. Garnish Rasam with fresh chopped coriander leaves and serve with rice or enjoy as a soup.